2018 Speakers & Presenters
Wednesday, October 10
10:30 am - 11:30 am - Opening Keynote: Dianne Saxe, Environmental Commissioner of Ontario
2:15 pm - 3:30 pm - Breakout Sessions:
Just Transition, Labour and a Managed Decline for Fossil Fuels - Adam Scott (Oil Change International), Tara Peel (Canadian Labour Congress), Ian Wilson (Iron & Earth), Bruno Dobrusin (Green Economy Network)
Climate Change Impacts, Resilience and Responsibility - Atiya Jaffar (350.org), Sheila Murray & Agnes Richard (CREW: Community Resilience to Extreme Weather), Anjali Appadurai (West Coast Environmental Law Association).
International Climate Policy - Eddy Perez (Climate Action Network - Réseau action climat Canada), Nimra Amjad (Global Shapers), Shaugn McArthur (CARE Canada), Christian Holz (Climate Equity Reference Project), Ellen Gabriel*
Networking and Organizing for a Better Climate Movement - Jennifer Deol (Canadian Youth Delegate to COP 22 and COP 23; Graduate Student at the iSchool - University of British Columbia), Dusha Sritharan (Toronto Environmental Alliance)
Divestment, Responsible Investment and Public Finance - Joanna Kyriazis (Zizzo Strategy), Karen Hamilton (AboveGround), Kathleen Olds (Divest Dal), Matthew Britt (Switch Energy / Watt for Watt)
Legal Tools for Climate Action - Charles Hatt (Ecojustice), Karine Peloffy (Centre du Droit de l'Environnement Québec), Andrew Gage (West Coast Environmental Law Association), Jerry Natanine (former mayor of Clyde River, Nunavut), Ana Simeon & Brendan Campbell (RAVEN Trust).
Canadian Climate Politics and Elections - Anne-Céline Guyon (Front commun pour la transition énérgetique), Tania Cameron (First Nations Rock the Vote), Maya Menezes (The Leap), Sabrina Bowman (GreenPAC)
Climate Solutions through Science, Technology and Innovation - Audrey Dépault (Climate Reality Project Canada), Fernando Melo (Clean Energy Canada), Dave Borins (Bullfrog Power), Cara Clairman (Plug&Drive)
Indigenous Rights and the Climate Movement - Melissa Mollen Dupuis (David Suzuki Foundation), Dorene Bernard, Kevin Settee (Co-Founder, Red Rising Magazine), Erica Violet Lee (Graduate Student - University of Toronto), Andrea Bastien (Indigenous Climate Action).
Domestic Climate Policy - Isabelle Turcotte (Pembina Institute), Dale Marshall (Environmental Defence), Emma Norton (Ecology Action Centre), Danika Littlechild (Canadian Commission to UNESCO).
Thursday, October 11
10:00 am - 10:45 am - Breakout Sessions (Part 2) - speakers as above
11:45 am - 1:00 pm - Closing Panel: Conversations with Indigenous Women Climate Champions - Kanahus Manuel, Ellen Gabriel*, Autumn Peltier*
[Names marked with a * are tentatively confirmed]
Alphabetical Listing of Speakers
Nimra Amjad is an environmental scientist and activist. She has worked with WWF, The World Bank, International Union for the Conservation of Nature (IUCN) and other non-profits and think tanks. At 23, she founded Pakistan Sustainability Network which empowers young environmental leaders by connecting them to decision-makers and experts. Nimra has designed pioneering research capturing the impact of climate change on rural women in Pakistan, working with Nobel Peace Prize nominee Khawar Mumtaz and advising local governments on adapting to climate change.
Building on her long-term involvement with peace initiatives, she works with WeUnify which uses big data to reach out to at-risk youth to help prevent radicalization and gang recruitment.
As one of four youth on the Canadian Government delegation to COP21, Nimra worked closely with civil society and government to push forward key human rights issues in the historic Paris Accord. Recently, she co-founded and secured seed-funding for Thriving International which trains entrepreneurs across Africa to start and manage insect farms using fintech.
Nimra is the Calgary Hub Curator and helped organize the largest ever SHAPE North America. She is a kathak dancer, passionate about using art as cross-cultural dialogue.
Anjali is Communications & Engagement specialist at West Coast Environmental Law. Her background as a storyteller, communicator and campaigner with international climate justice groups brought her home to BC to join West Coast and serve the critical moment in this political context. Anjali has specialized on the intersection of international climate policy/law (mostly in the UN forum) and social movements. She has also organized within the international youth climate justice movement. She co-founded the organization Earth in Brackets which aims to translate political processes to civil society. Anjali currently also organizes with the Global Campaign to Demand Climate Justice, an international network of peoples' movements around the world taking action on energy. She is also co-founder of the very nascent online political platform Tipping Point Collective.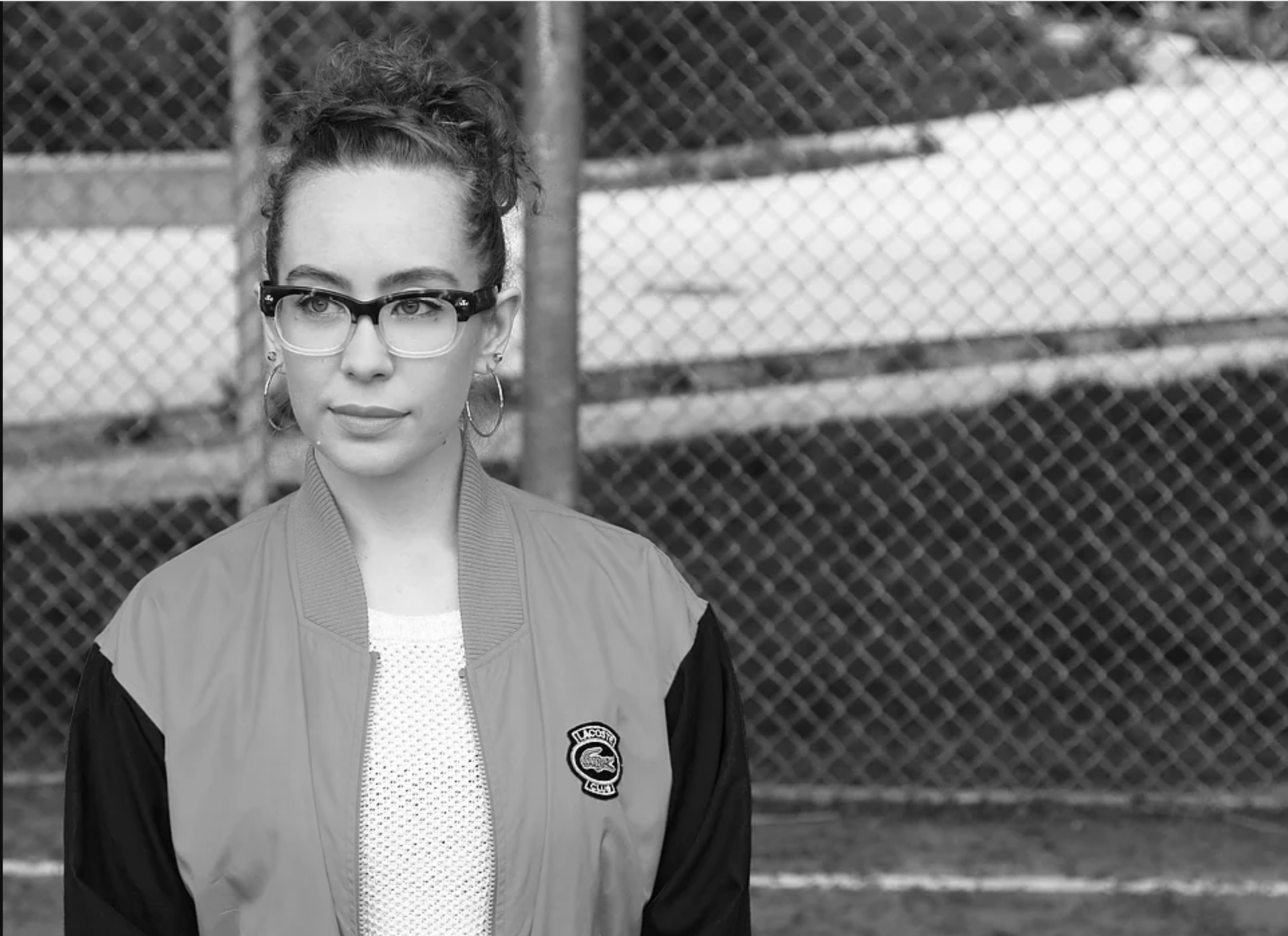 Andrea is the Operations Manager for Indigenous Climate Action. Andrea has an extensive, continuous, and evolving relationship with music and community engagement, one that brings her to a variety of cultural and educational projects and events. This led her to work with organizations such as Redwire NYM, UMAYC, Indigenous Media Arts Group, Raven Spirit Dance, imagineNATIVE, Toronto Aboriginal Youth Council, TDSB Aboriginal Education, and Naadmaagit Ki Group along with many others. These endeavors resonated in youth work, leading workshops, programming, planning, mentorship, and land-based initiatives. Andrea has been a: youth advocate, advisor, administrator, performer, program facilitator, and communications coordinator, to name of few of her past roles. Andrea is excited to help Indigenous Climate Action to assist and organize the future!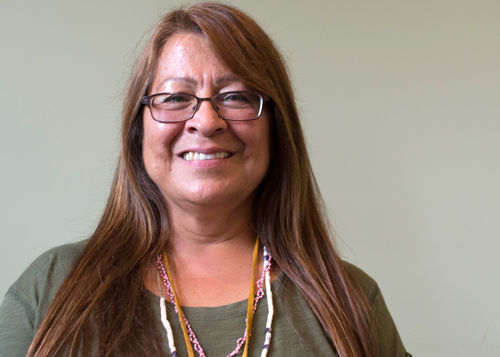 Dorene Bernard is a traditional Mi'kmaq woman, of the Sipekne'katik Band, residing in Indian Brook, N.S. She is the mother of 4 children and grandmother of 9 beautiful grandchildren. She is a survivor of the Shubenacadie Indian Residential School, the 3rd generation of former students to attend the IRS within her family. Dorene earned a MSW in Aboriginal Field of Study at Sir Wilfrid Laurier University in 2013 and her Social Work career spans 20 years, between 1985-2014, in the field of Child Welfare, and moved on to work with Shubenacadie Indian Residential School survivors in Healing programs, within Mi'kmaq communities in NS. In 2013, she was the IRS Legacy Project Coordinator at Mi'kmawey Debert, working with survivors and families in the Atlantic region to document the history of the IRS Legacy and survivors' profiles for the archives, which she continues to do. She is an activist, advocate and volunteer in work that includes social justice for women and children, Missing and Murdered Indigenous Women, and environmental issues and protection of the water and climate justice and promoting cultural teachings for the past several years. She was appointed to the Coady Chair on Social Justice 2017 at Coady International Institute at St. Francis Xavier University where she has focused her work to promote education on Indigenous issues on the Environment, Climate Change, and Climate Justice.
Dave Borins is the Director of Community Renewable Energy Projects at Bullfrog Power. In this role, he helps Bullfrog Power provide funding to non-profits, First Nations, co-ops and municipalities who are building wind, solar and run of river hydro projects across Canada. Borins has had a varied career as a wilderness canoe, guide, touring singer/songwriter, bandleader, teacher and he describes himself as a general enthusiast.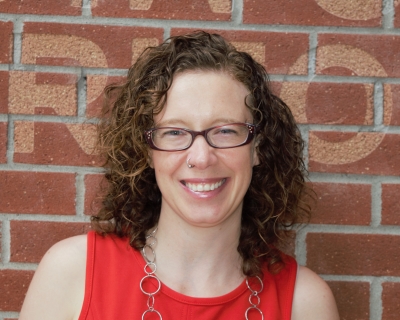 Sabrina is the Executive Director of GreenPAC. Sabrina graduated from Environmental Studies from the University of Waterloo and has spent over a decade working in the not-for-profit sector on environment, politics, and international health in Ottawa, San Francisco, and Toronto. She started with GreenPAC in the fall of 2015 and was named Executive Director in December 2016. Sabrina is a trainer at the Institute for Change Leaders and she co-organized the 2014 and 2017 Canroots organizing conferences in Toronto. Sabrina volunteers at a do-it-yourself bike shop and has sat on several boards. In her spare time, she enjoys swing dancing, getting around by bike, and hiking and swimming at the family cottage near Algonquin Park.
Co-Founder and Chief Executive Officer of Switch Energy, Matthew Britt is an experienced entrepreneur who started several businesses prior to Switch Energy. Matthew's goal was always to be job free before his 30th birthday and that was successfully achieved at 29 years old when he resigned from being a personal trainer with GoodLife Fitness. After bringing a solar referral company called Powur to Canada in early 2017, Matt found that there was a need for home and business owners to take control of their energy from how it's made to where it comes from. This was one of the reasons why Switch was co-founded by Matt, and his connections really pulled through. Matt's vision and natural leadership have lead Switch Energy to where it is today and will guide it into the future. As CEO, Matt oversees all company operations alongside COO Forrest Vetter-Wilson and utilizes his connections to continually establish partnerships.
Tania Cameron is a member of the Dalles First Nation in the Treaty #3 territory. Tania is a local activist and was a community organizer in the grassroots movement of Idle No More in Kenora. Tania also supported efforts to stop Energy East pipeline in the Treaty #3 territory. As well, Tania coordinated a successful campaign to help Indigenous people register and vote in the 2015 federal election with First Nations Rock the Vote.
Tania is committed to the advancement of the Aboriginal community which reflects her career over the last 20 years working with local First Nations communities and organizations. She currently works for the Aboriginal Sport and Wellness Council of Ontario organizing sport for Indigenous youth in the northwestern Ontario region.
Her education is in Aboriginal Self-Governance through Red River College in Winnipeg.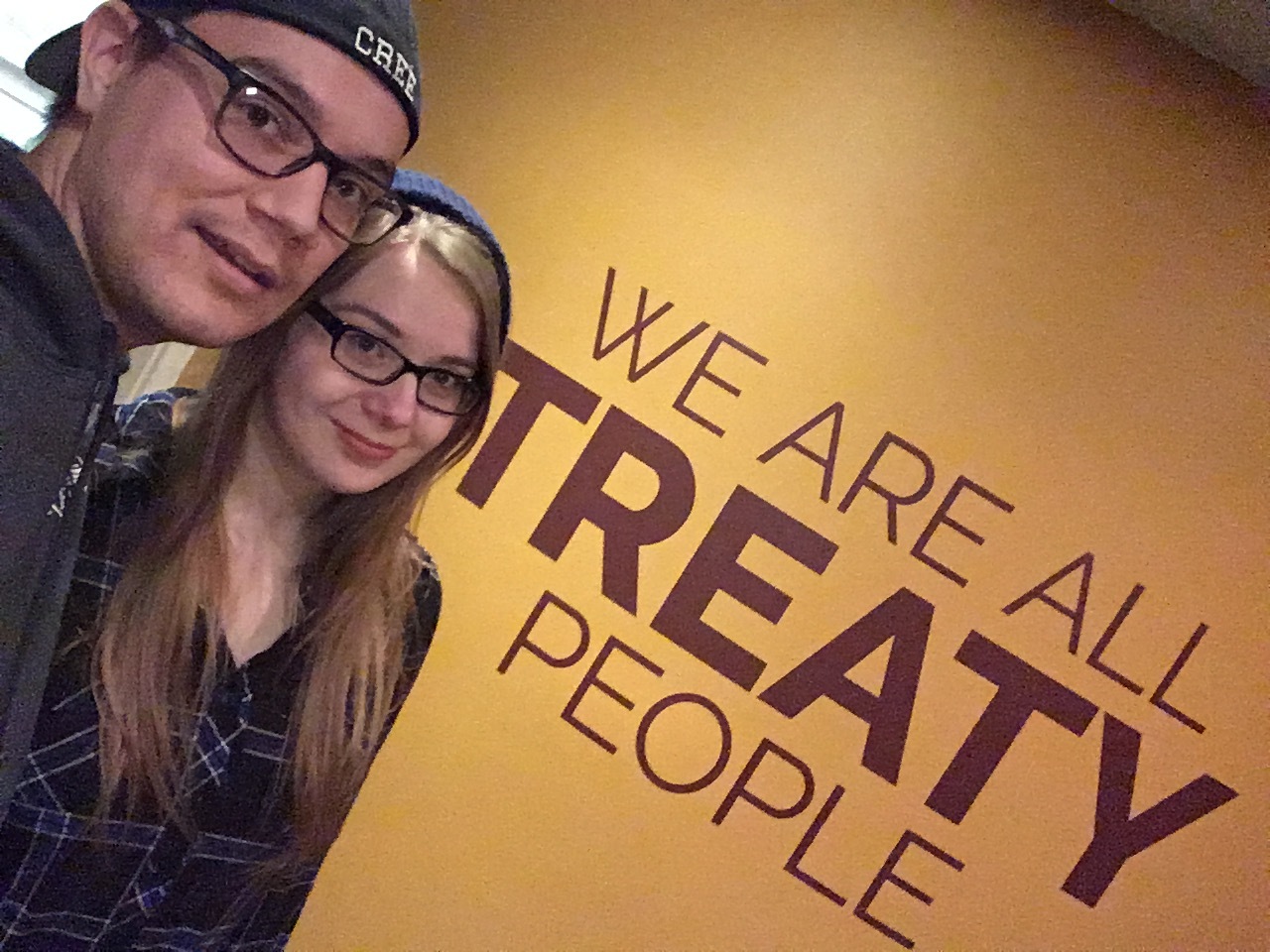 Brendan is a Cree undergraduate student was born and raised on Treaty 4 territory, but moved in 2014 to Nogojiwanong (Peterborough), which is within the territory of the Mississauga Anishinaabeg. Here, he continued his studies as part of the Indigenous Environmental Studies & Science program. He is eternally grateful to the Anishinaabeg, who made space for him in their ceremonies and gave him Fire Keeper teachings. After a year in student politics as an Indigenous Student rep on his students' union and within the Ontario Circle of First Nations, Métis, and Inuit Students, Brendan attended the 22nd Conference of Parties (COP 22) of the United Nations Framework Convention on Climate Change (UNFCCC) as a youth delegate. It was there, in Marrakech, that he met other Indigenous Youth, Climate Justice Warriors, and Leaders from all around the world. In meeting with these youth and leaders, Brendan was first introduced to colonialism and capitalism as global forces that drive Climate Change. Going into his last year of his undergraduate studies, and recently employed by RAVEN Trust to support the court battle of the Beaver Lake Cree Nation of Treaty 6 Territory against an extractive provincial government, Brendan hopes to invest what life Creator will give him to supporting Indigenous Land Defenders and Water Protectors in their work.
Cara Clairman is President and CEO of Plug'n Drive, a non-profit that is accelerating the deployment of EVs to maximize their environmental and economic benefits. In just over six years, Cara has taken Plug'n Drive from an idea to a thriving non-profit, recognized as a leader in the EV space. Cara has more than 20 years of experience working in the environmental and sustainability fields, including 12 years working at Ontario Power Generation, initially as OPG's environmental lawyer and later in the role Vice President of Sustainable Development. Prior to joining OPG, Cara spent five years practicing environmental law with the Torys law firm. She holds a Bachelor of Laws from Osgoode Hall and a Masters in Environmental Studies from York University, as well as an Honours Bachelor of Science degree from Queen's University. Cara is the 2017 recipient of the Women in Renewable Energy's 'Woman of the Year' award. She is currently driving the 100% electric Chevy Bolt!
Jennifer Deol is a young activist and information professional in-training who has worked for ENGO's at the intersections of climate change, policies, and social justice. She draws from an intersectional lens in finding solutions to address climate change impacts and advocates for a just, safe, and livable climate for all. She is a fierce advocate for diversity in the environmental movement and has represented Canada's youth at the UNFCCC's COP 22 and COP 23 as a Canadian Youth Delegate. Jennifer is currently in graduate school exploring how colonization impacts Indigenous and marginalized voices to access the information and recourses they need for reclaiming their land, language and culture through archival repatriation.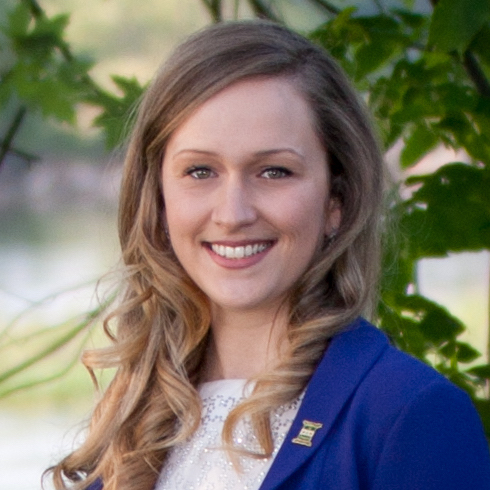 Audrey Dépault is the National Manager of The Climate Reality Project Canada. She is also a Municipal Councillor in Terrasse-Vaudreuil, Québec, and a board member for the Quebec Electric Vehicle Association (AVEQ) and the Foundation for Environmental Stewardship (FES). She completed her undergraduate studies in Political Science at Concordia University, and her graduate studies in Environmental Management at Sherbrooke University. She has animated numerous workshops on greenhouse gas quantification for SME leaders and engineers. Since 2010, she has given over a hundred presentations and workshops on climate change to Canadians of all ages and professional backgrounds. Prior to joining Climate Reality, she was on the board of directors of the Concordia Volunteers Abroad Program, and served as the Vice-President Finance of the Arts and Science Federation of Associations, at Concordia University. She also worked as a research assistant in Uganda and Burundi, for a PhD research on the role of the media in peace building.
Bruno Dobrusin is the coordinator for the One Million Climate Jobs Campaign at the Green Economy Network. The campaign aims to increase public investment in renewables, public transportation and retrofitting buildings, creating climate jobs while reducing GHG emissions. Prior to coming to Canada, Bruno worked for a decade in the Argentine Workers' Confederation as Director for International Relations.
Melissa Mollen Dupuis is an Innu Nation member from the community of Ekuanitshit on the North-Shore region of Quebec. She has over 15 years of experience in the cultural activities sector with First Nations organizations including the First Nations Garden and more recently Native Montreal. Melissa is engaged with the Native Montreal, she is also the Board President of the Wapikoni and the co-founder of Idle No More Quebec. She has been part of the Indigenous rights movement leaders in Canada that have been honoured with Amnesty International's Ambassador of Conscience Award for 2017. She is now the Boreal campaigner for the David Suzuki Foundation in Québec.
Katsi'tsakwas Ellen Gabriel of the Kanien'kehá:ka Nation and Turtle Clan, Kanehsatà:ke Mohawk Territory, was well-known to the public when she was chosen by the People of the Longhouse and her community of Kanehsatà:ke to be their spokesperson during the 1990 "Oka" Crisis. Since the Occupation of Kanehsatà:ke in 1990 Ms. Gabriel has been active as an Indigenous human rights activist and has been steadily advocating for the human rights of Indigenous peoples. Most recently she has been active in the anti-pipeline movement opposing the projects of TransCanada "Energy East" and Enbridge "Line 9 and 9b". She has worked diligently to sensitize the public, academics, policing authorities and politicians on the history, culture and identity of Indigenous peoples and is an advocate for gender equity, the revitalization of Indigenous languages, culture, traditional knowledge and Indigenous governing structures.
Andrew was an environmental activist before he was an environmental lawyer: he was accepted into law school shortly after being arrested for protesting logging in Clayoquot Sound, on Vancouver Island's West Coast. During law school Andrew helped found the University of Victoria's Environmental Law Centre and volunteered with the noted Indian environmental lawyer, M.C. Mehta. These experiences changed his understanding of what is possible through law.
Andrew is currently project lead for West Coast's Climate Change program. Under his direction the program has focused on the legal and professional consequences – to industry, government and professionals – of failing to address climate change.
Andrew lives in Victoria with his wife, Grace and their two children, Rebecca and Colm. Andrew enjoys playing the violin, gardening and sailing with his family.
Karen Hamilton is program officer at Above Ground, a civil society organization that works to ensure that companies based in Canada or supported by the Canadian state respect human rights and the environment wherever they operate. Through research, analysis, collaboration and outreach, Above Ground sheds light on the impacts of Canadian business activity abroad and advances solutions for corporate accountability in Canada.
Prior to joining Above Ground, Karen headed the Guatemalan office of Project Accompaniment Quebec-Guatemala, a grassroots NGO that works to support and protect threatened human rights defenders. Karen has also worked as a researcher with the Centre d'études sur le droit international et la mondialisation and as a consultant for the Inter-Council Network, a Canadian coalition of provincial and regional councils for international cooperation.
She completed a master of laws degree in 2014. Her thesis examined the impact on academic freedom of philanthropy from the mining industry to Canadian universities.
Charles is a lawyer with Ecojustice, providing free legal representation for groups and individuals on climate change related cases. He currently represents Greenpeace Canada in a lawsuit against the Ford government for unlawfully cancelling Ontario's cap-and-trade program. He represented Transition Initiative Kenora in the National Energy Board's review of the Energy East pipeline and a local community group in Toronto on the unsafe transport of oil-by-rail. His major ambition is to pursue systemic remedies in court that would force governments to make and achieve plans that preserve our traditional climate for current and future generations.
Dr. Christian Holz is a post-doctoral Research Fellow at the Department of Geography and Environmental Studies at Carleton University in Ottawa and the Senior Research Associate of the Climate Equity Reference Project, as well as the treasurer of the CAN-Rac board. His focus is on research and advocacy in the context of international climate change politics, especially the multilateral UN climate regime. He is a co-author of an influential series of annual equity and ambition assessment of countries' climate action pledges, whose first installment – Fair Shares: A Civil Society Equity Review of INDCs (civilsocietyreview.org/report) – was described as the single most influential climate justice intervention at the 2015 UN Paris Climate Summit (and even made it into the speeches of some Heads of States). Christian is also a past Executive Director of Climate Action Network Canada (2012-2014). An active and long-standing participant in the UN climate negotiations, he aims to combine rigorous scholarship and effective advocacy to address the global climate crisis. In general, this research and advocacy work centres on the role of equity and fairness as enablers of ambitious domestic and international action on addressing climate change while protecting the right of the world's poor to a better life.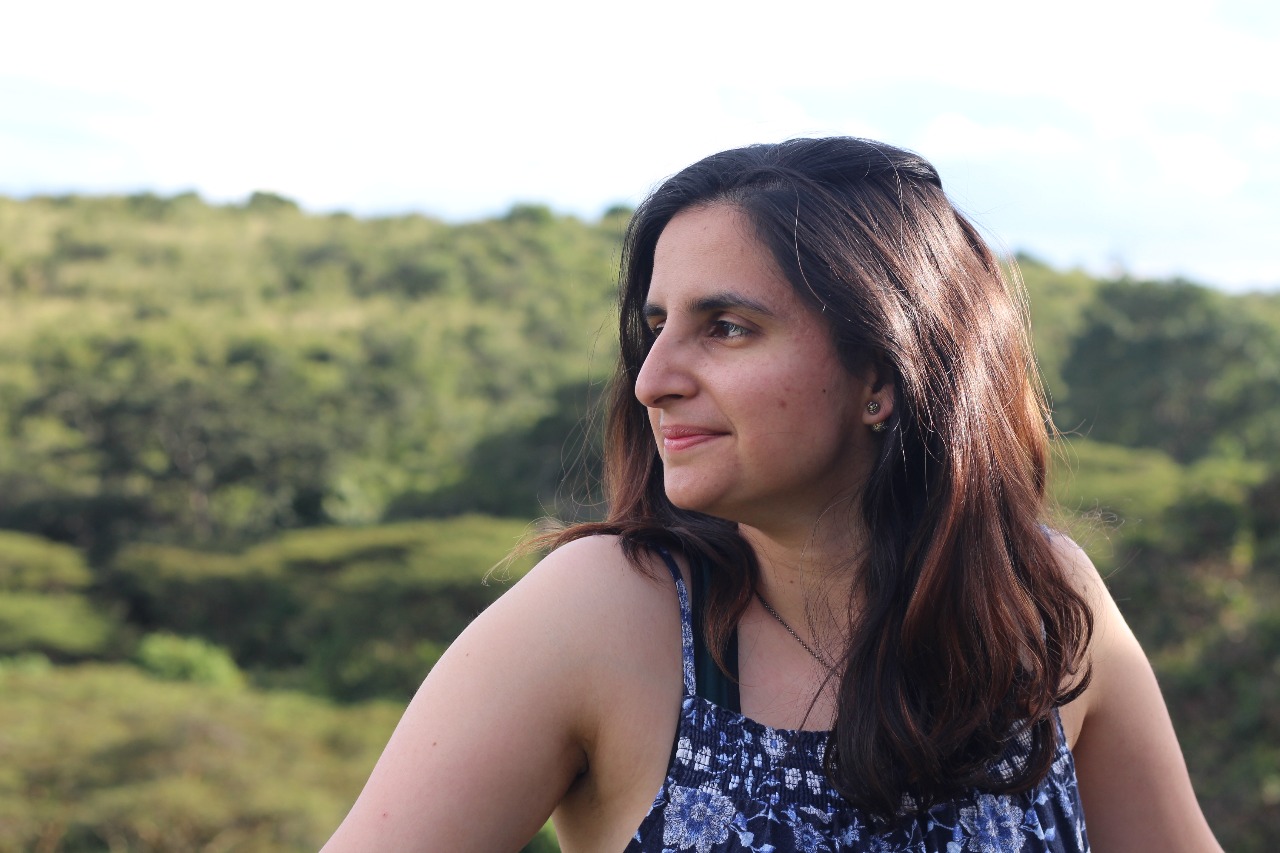 Atiya Jaffar is a climate justice activist and migrant from Pakistan living on the unceded territories of the Musqueam, Squamish, and Tsleil-Waututh peoples (Vancouver, BC). She currently works as a Digital Campaigner for 350.org in Canada. Atiya is an MA in geography and was a member of the Canadian Youth Delegation to COP 21 in Paris back in 2015. Earlier this year, she was one of the community members arrested on Burnaby Mountain for violating Kinder Morgan's injunction at the tanker terminal for the TransMountain expansion project. Atiya's growing interest is in organizing that centers climate change impacts.
Joanna is Policy Director at Zizzo Strategy, the first climate change consulting firm in Canada. She works with public and private sector clients to identify, manage and disclose climate change-related risks and opportunities. Joanna previously practiced at a boutique law firm where she advised clients on emerging issues in climate, energy and environmental law and policy. Prior to that, she was a litigator in New York, representing global financial institutions, major investment banks and private equity firms in complex litigation and regulatory matters in federal and state courts. Joanna graduated from Cornell University with a degree in Natural Resources (BSc) and obtained her law degree (JD) from the University of Toronto.
Danika Littlechild is a lawyer from the Ermineskin Cree Nation in Alberta. Her areas of expertise are governance, indigenous legal systems, environment and international law. She was appointed Vice-President of the Canadian Commission for UNESCO (CCU) in 2014. She has been a member of the CCU for over a decade, formerly as Chair and Vice-Chair of the Sectoral Commission, Culture, Communication and Information. She was also consulting legal counsel for the International Indian Treaty Council (2011) and has been a member of the North South Institute since 2008.
Dale Marshall is National Program Manager for Environmental Defence Canada. He has over 15 years of experience working in environmental protection, the vast majority on climate change and energy issues. Most of Dale's work has been in policy advocacy and campaigning. However, Dale also developed VSO International's climate change strategy, with a focus on adaptation, and spent two years in Cambodia building the capacity of local NGOs to integrate climate change impacts and adaptation into their programs.
Dale has a Master's in Resource and Environmental Management from Simon Fraser University, a B.Sc. in Environmental Science and Biology from the University of Western Ontario and a Mechanical Engineering degree from McGill University. Dale grew up in Sept-Iles, Quebec and now lives in Ottawa.
Shaughn McArthur joined CARE Canada in 2015, to establish and lead the organization's efforts to work with governments and thought leaders at all levels, and to advocate for stronger social justice and human rights provisions in international development and humanitarian policy.
Prior to joining CARE, Shaughn worked alongside legislators, political staffers and interest groups to shape and guide Parliamentary oversight and diplomacy in the areas of foreign affairs, international trade, human rights, and parliamentary ethics. In addition to working as an independent consultant, speechwriter, and as the editor of an academic journal, Shaughn has held previous positions with the Secretariat of the Global Donor Platform for Rural Development in Bonn, Migrants Against AIDS in Berlin, and Voices for Burma UK.
With a career spanning over fifteen years, Shaughn's political communications and evidence-based advocacy efforts have covered a wide range of leading international policy issues. These include global climate and refugee policy, accountability for global human rights violators (Magnitzky Act), human and political rights in Myanmar and Venezuela, the rights of persons with albinism, defence policy and cyberwarfare, and the reintegration of child soldiers in Uganda.
Shaughn holds a Master of Public Policy from the Hertie School of Governance in Berlin, and a Bachelor in Communications and Journalism from Concordia University in Montreal. His political commentary and academic work has been published in Canada, Europe and Asia.
Fernando Melo supports Clean Energy Canada's mission from Ottawa, where he keeps his finger on the pulse of federal and energy policy and advocates for national initiatives. He has over a decade of experience in electoral politics at all levels—from municipal to provincial to federal—dating back to his days studying politics and political economy at Trent University. Prior to joining Clean Energy Canada, he worked in public affairs and government relations as an energy industry government relations consultant and lobbyist with one of Canada's largest public relations firms. Fernando is also an avid cyclist, chef, and nature-documentary watcher.
Maya Menezes is the senior manager of development at The Leap. That means I'm involved in fundraising and communications- which is really fun. I've been working in development for almost a decade, and I love it. Development gives me the chance to allow people to power movements. I'm an uninvited guest on the unceded and unsurrendered territories of the Anishinaabe and Haudenosaunee Peoples in the territories of the Dish with One Spoon Agreement- also known as Toronto. I'm an organizer for migrant and refugee justice with No One Is Illegal Toronto and a gatherer of digital campaigners for Web of Change. I spend a lot of my time thinking about how to make movements more accessible to communities and how to utilize storytelling to inspire and engage. I'm the newest member of The Leap team and couldn't be more excited to work with everyone. If you have questions or concerns involving financially supporting our work- I'm your gal. maya@theleap.org
Sheila Murray is a writer and communications specialist with a background in documentary filmmaking and film sound editing. Sheila has led the Toronto based organization, Community Resilience to Extreme Weather (CREW) since 2014. CREW explores the ways in which community resilience to climate change is developed at the grassroots level. It encourages and supports the local relationships and networks that prove to be crucial in the first few days of an emergency. She is currently managing the Lighthouse Project (2017-2018) which explores the contributions that multi-stakeholder networks and faith-based organizations can make to local climate resilience. Sheila has an MA in Immigration and Settlement Studies where her published research focused on climate change refugees and Canadian government policy.
Emma Norton is a graduate of the University of King's College, Halifax with a combined honours degree in Environment, Sustainability, and Society and International Development Studies. She was awarded the University Medal in Environment, Sustainability, and Society. Motivated by social justice and climate change, she strives for a fossil fuel free electricity grid in Atlantic Canada, where energy is affordable for all. She works to create grassroots momentum to mitigate and adapt to climate change, and to increase energy literacy.
During her years in university she worked as the Sustainability Officer for the Student's Union and successfully started a campaign to help students reduce their carbon emissions by travelling by train instead of by plane. At the Ecology Action Centre, Emma has been coordinating the Culture of Efficiency Project since 2012. She is currently pursuing her interest in Building Science and Net Zero Building Design through certifications, while simlultaneously using her skills, passion, and knowledge in the Culture of Efficiency Project. Its current iteration focuses on coaching local non-profits through energy efficiency retrofits in order reduce carbon emissions, energy bills, and increase resources to their services and building comfort. Emma was also the Materials and Volunteers Manager for the Ecology Action Centre's showcase green renovation project in 2015.
She believes that the Maritimes can become a world leader in sustainable energy and is motivated by the knowledge, talent, and hard work she has seen in Nova Scotia.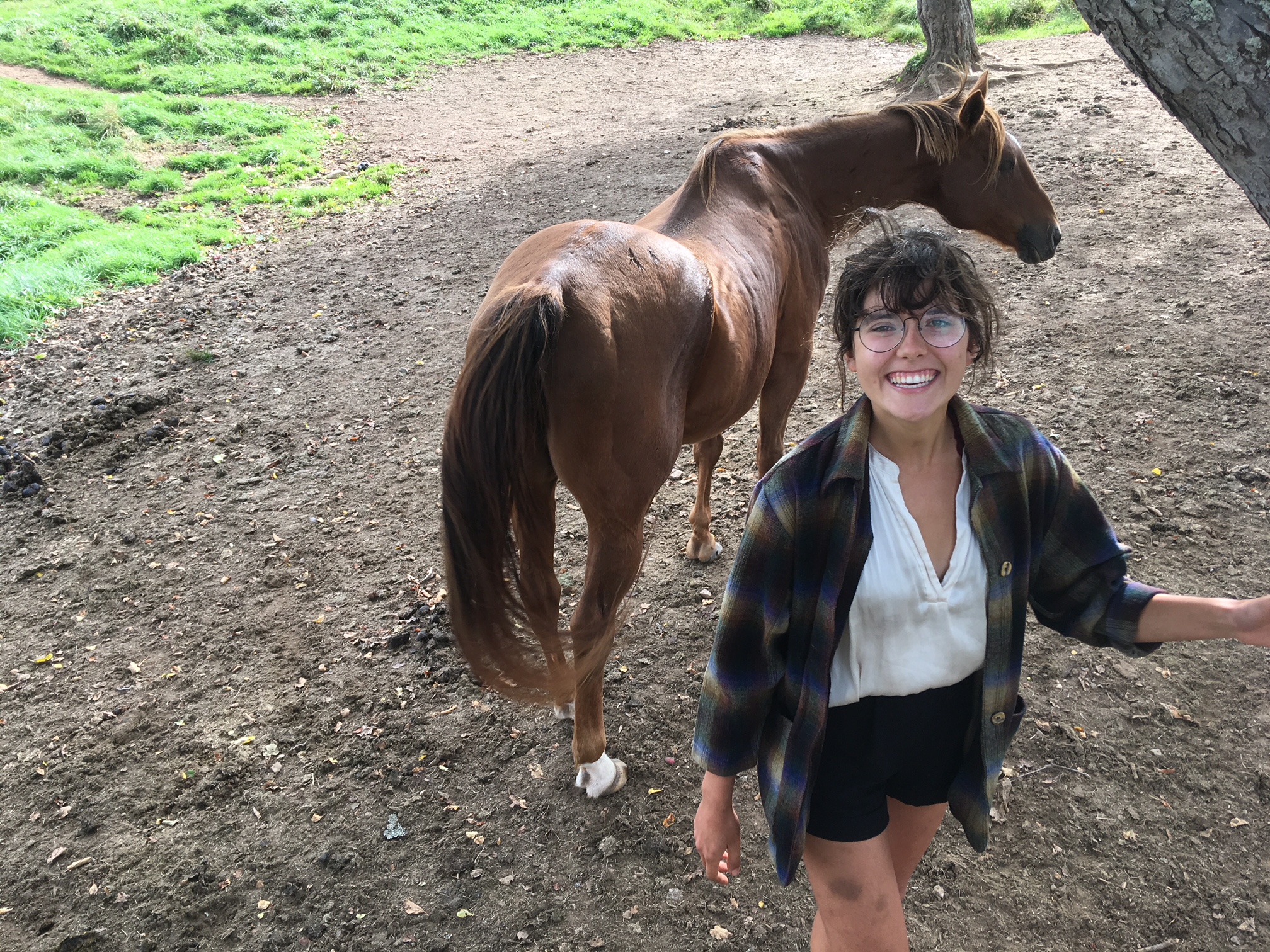 Kathleen Olds is a fourth year student from Dalhousie University, completing a BSc with combined honours in Economics and Sustainability and planning to pursue law after her undergrad. One of her main focuses outside of school is Divest Dal, a campaign whose aim is Dalhousie University's divestment from fossil fuels. Her first action with Divest Dal was marching on parliament hill to get arrested with 98 other students united against the Kinder Morgan pipeline; her second was getting the carbon ppm of the year she was born tattooed in her university's administration building. Beyond divestment and direct action, she is passionate about social and environmental justice, labour rights, sustainable agriculture, and moving towards a just energy transition.
Tara Peel is the National Representative for Health, Safety and Environment at CLC, where she is responsible for developing national campaigns and providing analysis on a variety of workplace health, environmental health and sustainability issues. Tara is a member of the Board of Directors of Climate Action Network Canada and the national steering committee for the Green Economy Network. She also serves as a Member of the Council of Governors for the Canadian Centre for Occupational Health and Safety. Previously, as Policy and Special Projects Coordinator for the Manitoba Federation of Labour (MFL), she was responsible for implementing MFL priorities, including a focus on health, safety and environment.
Karine Péloffy has been a lawyer and climate advocate for over a decade. Ms Péloffy currently sits on the Multi-Interest Advisory Committee to the to the federal Environment and Climate Change Minister on environmental assessments reform and is part of a multidisciplinary research project on translating the Paris Agreement commitments on climate change mitigation into guidance for projects' assessments.
As the director of the Quebec Center for Environmental Law (2014-2018), she was very involved in court cases against the Energy East project, including an o injunction halting TransCanada Pipelines' drilling work in critical beluga habitat in the Saint Lawrence River. She formerly practiced commercial litigation in Montreal at a top tier firm and acted as a community rights lawyer for forest communities and civil society organizations in the Congo Basin countries of Africa.
Passionate about communicating progressive legal initiatives to broader audiences, Karine independently produced a documentary about the legal and financial implications of climate change for energy-related investments and campaigned with the Eradicating Ecocide Global Initiative in London. She recently published and publicly presented articles on climate change litigation.
Karine holds an MSc in Environmental Change and Management from the University of Oxford and a BCL/LLB from McGill's faculty of law. She was awarded the Lawyer of the Year / Tomorrow's Leader in the alternative career category by the Montreal Young Bar Association in 2015 and featured in Figure de Maître by the Barreau de Montréal in December 2017. She has lived, travelled and volunteered with a great variety of initiatives dedicated to social and environmental justice and sustainability in Central and North America, Africa, Europe, Australia and the Pacific. She speaks French and English and has a working knowledge of Spanish.
Eddy Pérez started working with CAN-Rac as the International Policy Analyst in February 2018 and has almost 10 years of experience campaigning on issues related to climate change, social justice, and citizen participation. He joined the climate movement in 2013 after being trained by Al Gore's Climate Reality Project in San Francisco. In 2014 he organized a Panamerican project to engage a discussion about climate change realities. In one month he visited 12 countries using only public transportation and met with almost 15,000 people from different parts of the American Continent. This experience motivated him to make climate change his full-time commitment.
Eddy's past experience includes being the Leadership Corps Coordinator for the Climate Reality Project Canada and working at the IPCC-Secretariat in Geneva while he was completing his Masters in climate governance with a specific focus on the IPCC as an epistemic community and how it affects the participation of underrepresented groups.
He is the Finance Working Group Coordinator for Climate Action Network International and enjoys coordinating policy at international climate conferences and conventions. Eddy likes poetry and attributes his passion to climate justice to the work of Eduardo Galeano. One of his favourite quotes from this author is: "Recordar, from the Latin records, to pass back through the heart".
Agnes Richard is an environmental activist and educator, active in this capacity since 2013. Agnes has studied on line with climate scientists at the University of California, San Diego, and was certified as a Climate Reality Leader by Honourable VP Al Gore and the Climate Reality Project in July of 2015. Agnes held an executive/lead position with Hamilton 350. She has served on the Citizens Climate Action Plan for the City of Hamilton, and helped organize the successful Hamilton2Paris Climate Rally in November 2015. She has completed Chairpersonship of the St. Patrick's, Caledonia Syrian Refugee Committee and in 2016/17 helped settle a Syrian family of six in Caledonia, Ontario. In June 2018 Agnes was recipient of the Betty Blashill Environmental Prize for Hamilton. Agnes volunteers with the Office of Discipleship and Parish Life, Catholic Diocese of Hamilton, and with Faith and the Common Good, Hamilton Chapter. Agnes lives in Binbrook, Ontario.
Dr. Dianne Saxe is the Environmental Commissioner of Ontario, a tough but fair watchdog over government compliance with the Environmental Bill of Rights. Prior to her appointment in 2015, Commissioner Saxe was one of Canada's most respected environmental lawyers. A Certified Environmental Law Specialist, Commissioner Saxe was recognized in every Canadian and international legal rating service, including acknowledgement as one of the world's top 25 environmental lawyers by Best of the Best, 2008 and as Best Lawyers' first Environmental Lawyer of the Year for Toronto. Her five-year appointment as Environmental Commissioner will be focused on serving the Ontario Legislature, improving the effectiveness of the Environmental Bill of Rights and catalyzing better environmental, energy and climate outcomes, for and with the people of Ontario.
Adam Scott is a Senior Campaigner at Oil Change International. His commitment to finding solutions to the issue of climate change has motivated his involvement in a range of research and advocacy positions. After completing a degree in environmental geography at the University of Guelph, Adam worked both as an academic and non-profit environmental researcher. He gained international advocacy experience through engaging in United Nations climate change negotiations over the span of a decade. Adam worked for six years at Environmental Defence Canada, moving from managing renewable energy programs to leading campaigns to stop oil pipelines and tar sands expansion. He is based in Toronto, Canada. Follow him on Twitter: @AdamScottEnv.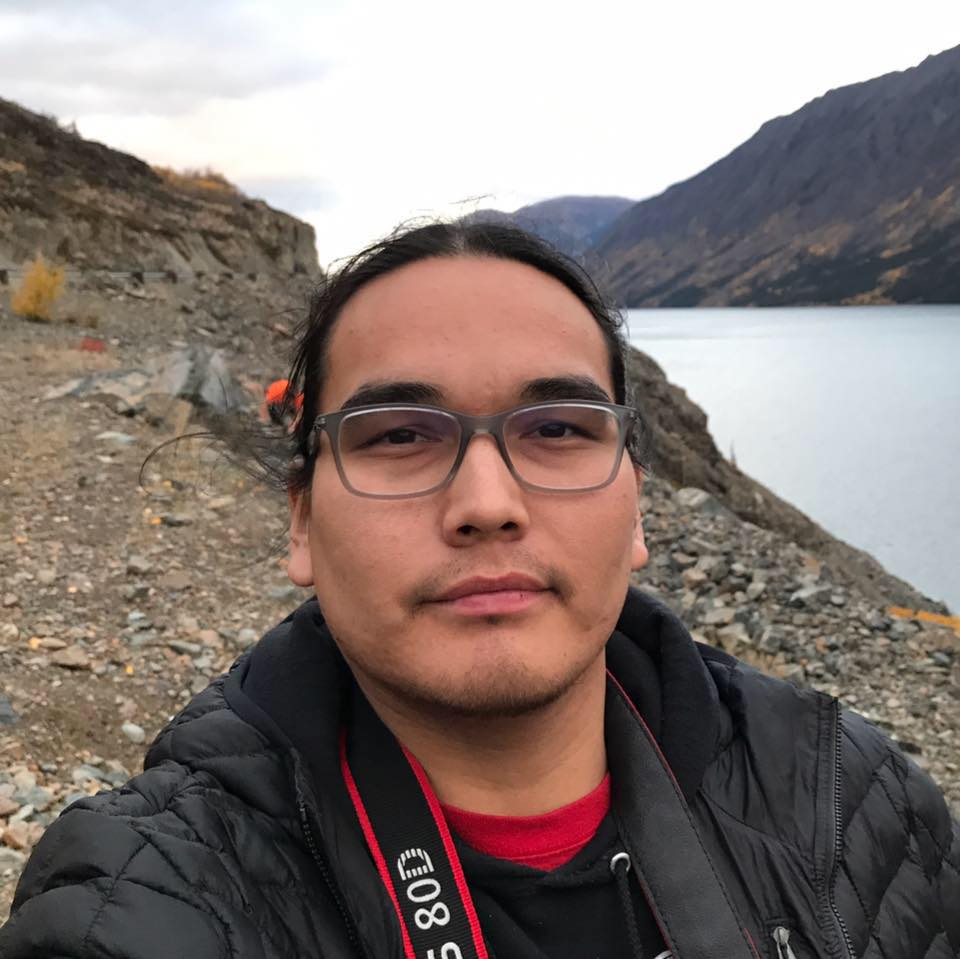 Kevin Settee is an Anishinaabe Father from Winnipeg, MB. He has roots in Fisher River Cree Nation, Matheson Island and Dauphin River. Currently. Kevin is a researcher/director at the National Film Board of Canada, working on 6 films on the life and culture of Indigenous communities on Lake Winnipeg. He is the past President of The University of Winnipeg Students' Association where he focused on social, environmental and Indigenous activism, and community organizing. Kevin believes Fossil Fuel Divestment is a great tool for decolonization, and continues to volunteer in the community on solutions related to Climate Change.
Ana Simeon is the Fundraising Campaigns Manager for RAVEN (Respecting Aboriginal Values and Environmental Needs). Ana was delighted to join the RAVEN team in September 2016. Ana is passionate about protecting the land and achieving justice for the Indigenous Peoples who are the land's ancestral guardians. Before joining RAVEN, Ana campaigned with Sierra Club BC to stop the Site C dam project, one of Canada's most shameful violations of Aboriginal and Treaty rights.
Ana has a background in journalism and communications. During the 1991-1995 war in her birth country, Croatia, she worked as a journalist with a wire news service and was involved in civil rights advocacy. Experiencing the war and its aftermath motivated her to seek for processes that promote understanding and reconciliation.
Ana has worked for a number of years for the U.N. International Criminal Tribunal as legal translator and reviser, and most recently for Sierra Club of BC as Peace Valley campaigner. Ana is also a mediator in private practice and a member of Mediate BC Civil Roster. As a passionate birder Ana is thrilled to be one of the RAVENs!
Dusha Sritharan has been involved in grassroots environmental work in Toronto over the last decade. As the Climate Change Campaigner at the Toronto Environmental Alliance, Dusha takes an intersectional approach in connecting climate change solutions to broader movements around social justice and equity. She is passionate about engaging diverse communities on local climate change solutions. Dusha is currently a Steering Committee Member for the Toronto Climate Action Network. She holds a Masters Degree in Tourism, Environment and Development from King's College at the University of London.
Isabelle Turcotte is the interim director of federal policy at the Pembina Institute, Canada's leading energy think tank, where she supports the execution of the federal climate and energy strategy and plays a leading role in the carbon pricing campaign. Before joining the Institute, Isabelle worked at the Center for Clean Air Policy, a D.C.-based think tank, where she supported efforts to advance cost-effective and pragmatic climate policy. She helped promote dialogue in the U.S. among industry representatives, policy makers, and environmental groups to identify sensible strategies to reducing domestic emissions. Within the international program, she promoted nationally appropriate mitigation actions in developing countries.
Isabelle has also worked at Globerpro, a management consulting firm based in Montreal, where she managed projects and provided advice to foster growth in the clean energy technology markets. She also held positions at National Ecocredit where she quantified emissions reductions for projects and at Ecologic Institute, a German climate think tank.
Isabelle holds a bachelor's degree in bioresource engineering from McGill University. She also graduated from the Joint European Masters in Environmental Sciences (Germany/Spain).
Isabelle is always on the lookout for German and Spanish speaking folks to share stories and attempt to shape up her language skills, preferably around a Hefeweizen.
Ian Wilson is a board member for Iron & Earth as well as an oil and gas worker. The industry has kept my family and me fed and clothed since the 1990's. When not working as an electrician, Ian is thinking about work or talking about work. He participated in Iron & Earth's first Solar Skills training program, and is applying the knowledge he gained to starting his own renewable energy business. Like many Albertans who know the in's and out's of the oil and gas industry, Ian recognizes the need for workers to acquire some different skills to remain employable and successful within the framework of this recent movement toward clean energy. Iron & Earth recognizes this and wants to become an advocate for the oil and gas worker and other people, such as the people in Indigenous communities, who want to successfully make that transition.